Culture of Gold and Jewelry in Chocó, Colombia
Interview conducted & written by Camila Gómez Wills (versión en español)
Juana Méndez is an economist by training and jeweler by vocation. Since 1988, she has worked in her jewelry workshop developing commercial collections and making custom jewelry. For the past six years, she has dedicated a large part of her time to the study of popular jewelry in Andean countries and Colombia. Her main focus area has been in Chocó, a region that lies on the Pacific coast and plays a significant role in Colombia's gold extraction. Solely in Chocó, gold mining is estimated to employ 5,900 people (2012) who produce 32% of Colombian gold. Chocoano jewelers utilize gold and gemstones that are locally mined by artisanal miners throughout the region. In 2019, she published the "Afro-Chocoan Jewelry Catalog" and at the end of 2020 her book "We are Children of Gold: Personal Stories about the Culture of Gold and Jewelry in Chocó" went to print. She is currently preparing the "Jewelry Catalog of the Colombian Pacific Nariño Region - Barbacoas and Tumaco" and works with Chocoano jewelers developing commercial jewelry collections.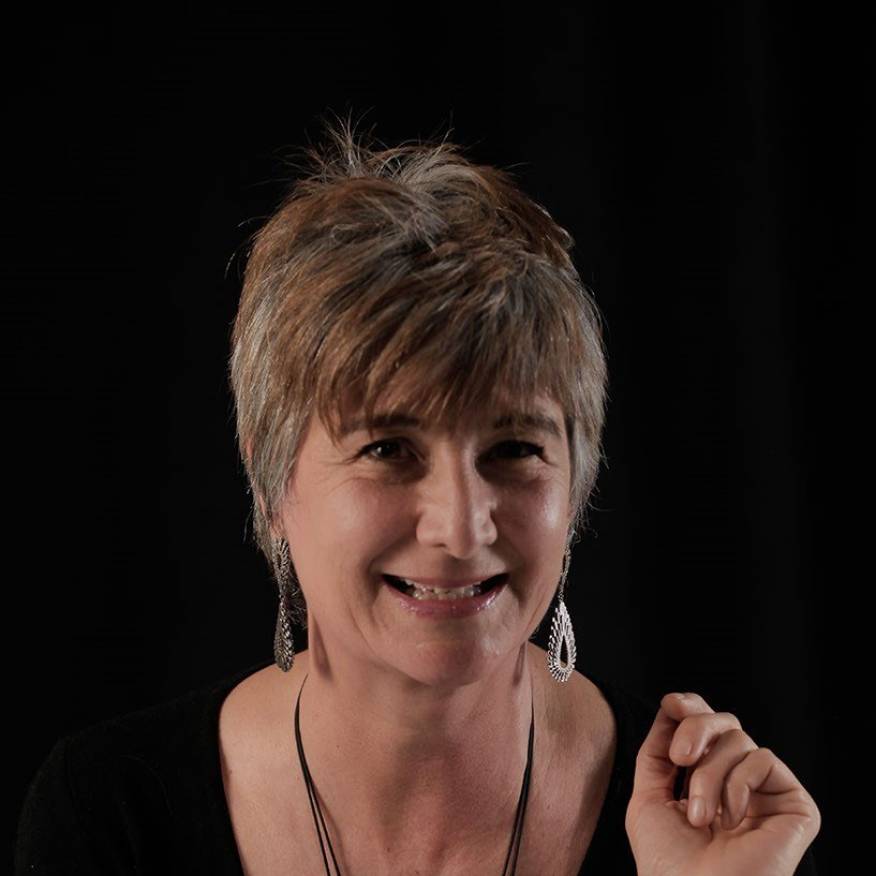 1. How did you become interested in the work of artisanal miners in Chocó?

From the moment I left economics as a profession, I locked myself in my jewelry workshop for many years and made ends meet through hard work and absolute dedication. The four walls of the workshop began to feel oppressive and I decided to go out and seek other meanings to the jewelry trade. My years in the workshop taught me the enormous importance that people assign to their jewelry. Jewelry is loaded with meaning, and I wanted to explore this outside the walls of my workshop.
As part of this process, I went to work at Artesanías de Colombia1 and there I had the fortune to set up a workshop for the transmission of knowledge in the jewelry trade in Barbacoas, a Colombian town in the jungles of the Pacific coast inhabited by the descendants of slaves in the gold mines. Barbacoas supplied the Spanish crown with a significant percentage of the gold extracted from the Americas and was the most important gold mining center in this Colony for 100 years. There, a sophisticated and exquisite goldwork flourished. I fell in love with this precious metal craftwork and the powerful Black culture around gold.
2. What does the new book "We Are Children of Gold" address? What do you want to achieve?

The book collects the living memory of the relationship that Black communities of the Pacific Coast have established with gold as the backbone of their unique culture. Gold is at the beginning of everything: it is part of the myths and the genesis of Black people of the Pacific. Jewelry is the latest expression of this gold culture, it is the material manifestation of belonging to it, it is the materialization of the desires, prides, and fears of the Black people who send gold to the local jeweler to make a piece. The book is a judicious compilation of memory, but it is also a tool to think about that relationship with gold by relying on first-hand testimony from those communities to name and understand what is and has been their relationship with gold and what is at risk now. This is very important, because powerful conclusions are derived from this understanding, which hopefully will be part of local public policies. I hope that we begin to understand that the problem of predatory mining, or that which is done by illegal actors without a license, authorization, or regard for environmental protections also includes the perspective that in the Colombian Pacific there is a culture of gold that touches all social, economic and cultural aspects. The impact of unlicensed mining is not limited to physical destruction, it also jeopardizes a culture.
3. What distinguishes the Chocó region in Colombia from other artisanal mining areas in Latin America?
The jewelry, definitely. In the Colombian Pacific, gold jewelry is part of the great economic and cultural gold value chain. Jewelry is full of meaning: it provides protection and belonging, accompanies rituals and adorns people, and is also the economic asset of the family. Jewelry is a way of saving that allows these communities to participate in the fundamental economic and monetary systems of mining towns; jewelry is a way to access credit and money in kind. In a society with very little formalized banking, jewelry is like having a credit card. This is explained and illustrated in the book.
I daresay that this cultural and economic value of jewelry is unique in the world. With respect to other geographies where there is artisanal mining, this is the differentiator. Gold is generally extracted, sold and leaves the mining area - it does not remain as it does in the Colombian Pacific in the form of jewelry.
4. What is the most urgent issue to address in this region?
We must stop unlicensed mining perpetrated by transnational mafias which have absolutely co-opted mining areas in the Colombian Pacific coast. In some cases, unlicensed mining is accompanied by coca cultivation. The level of environmental destruction is terrifying. The small-scale farming economy that was established on the riverbanks promoted mixed farming methods in small patches with a biocentric spirit. They understand that they must protect the environment to ensure their survival. This economy is at huge risk. Small-scale mining families have moved to urban centers and now almost all food is brought from the interior of the country. Fishing ended due to the pollution of the rivers. The gold to which traditional mining families had access to also ran out as the machines took it away. Now the traditional artisanal mining families beg the owners of the machines to let them in and get a little gold to meet their daily economic needs. It's a cruel paradox that in times of high economic uncertainty, such as the pandemic, gold reaches exorbitant prices and the environmental degradation and cultural destruction gets worse.
Sorry, I know the outlook is bleak. It is important to return to the good elements that Fairmined, Fair Trade, and Alliance for Responsible Mining launched with the Green Gold program (now defunct) to reweave that filigree of agreements and commitments between artisanal miners and institutions. This will begin to reverse the way in which mining is being done and move towards a trade that is led by the community that inhabits these areas. In order to achieve this, many different allies with diverse experiences are needed. This is a holistic, multilateral affair that has so far not been done. It is a gigantic challenge.
But you can also do small things, because you have to start somewhere. I am interested in restoring the jewelry value chain and reestablishing a bond of trust between miners and jewelers and doing a small pilot exercise to supply clean gold, extracted by traditional barequeros2, to a group of organized local jewelers who have a small fund, so that they have access to clean gold again. It is a proposal that came up locally, born from what we found in the study carried out for this book. Jewelers are terrified of being complicit in the destruction. Today, gold that comes from this illegal mining now reaches their workshop. I believe that it is possible to restore on a small scale the relationship of trust between miners and jewelers and enable a clean, local gold economy.
1 A Colombian entity dedicated to promoting the comprehensive improvement of the artisanal sector and to the preservation, rescue and appreciation of the country's cultural heritage.

2 Traditional artisanal gold miners
For more information on Juana Mendez and her work, you can contact her at nuevajuanamendez@gmail.com.
Interview conducted by Camila Gómez Wills over the course of two phone conversations in December, 2020. Camila is a Colombian attorney with experience in program management, stakeholder engagement, and international research. She recently finished a Master's program focused on best practices to address modern slavery and works to promote human rights due diligence in global supply chains.

The views, thoughts, and opinions expressed in the text belong solely to the authors. All omissions and inaccuracies in this text are the responsibility of the authors. The findings, interpretations, and views expressed in this article do not necessarily reflect the views of DELVE, The World Bank, its Board of Executive Directors, or the governments they represent. See full terms and conditions at https://www.worldbank.org/en/about/legal/terms-and-conditions
Article Colombia Gold Political, Formalization, Governance, Supply Chains, Economic, Access to Markets, Business Models, Income, Local Content, Market Linkages, Value Addition, Social, Community, Employment, Gender, Livelihoods, Armed Conflict/Criminality, Technological, Education and Training, Extraction, Processing, Legal, Laws and Regulations, Licensing, Environmental, Deforestation, Mercury