Delve platform now live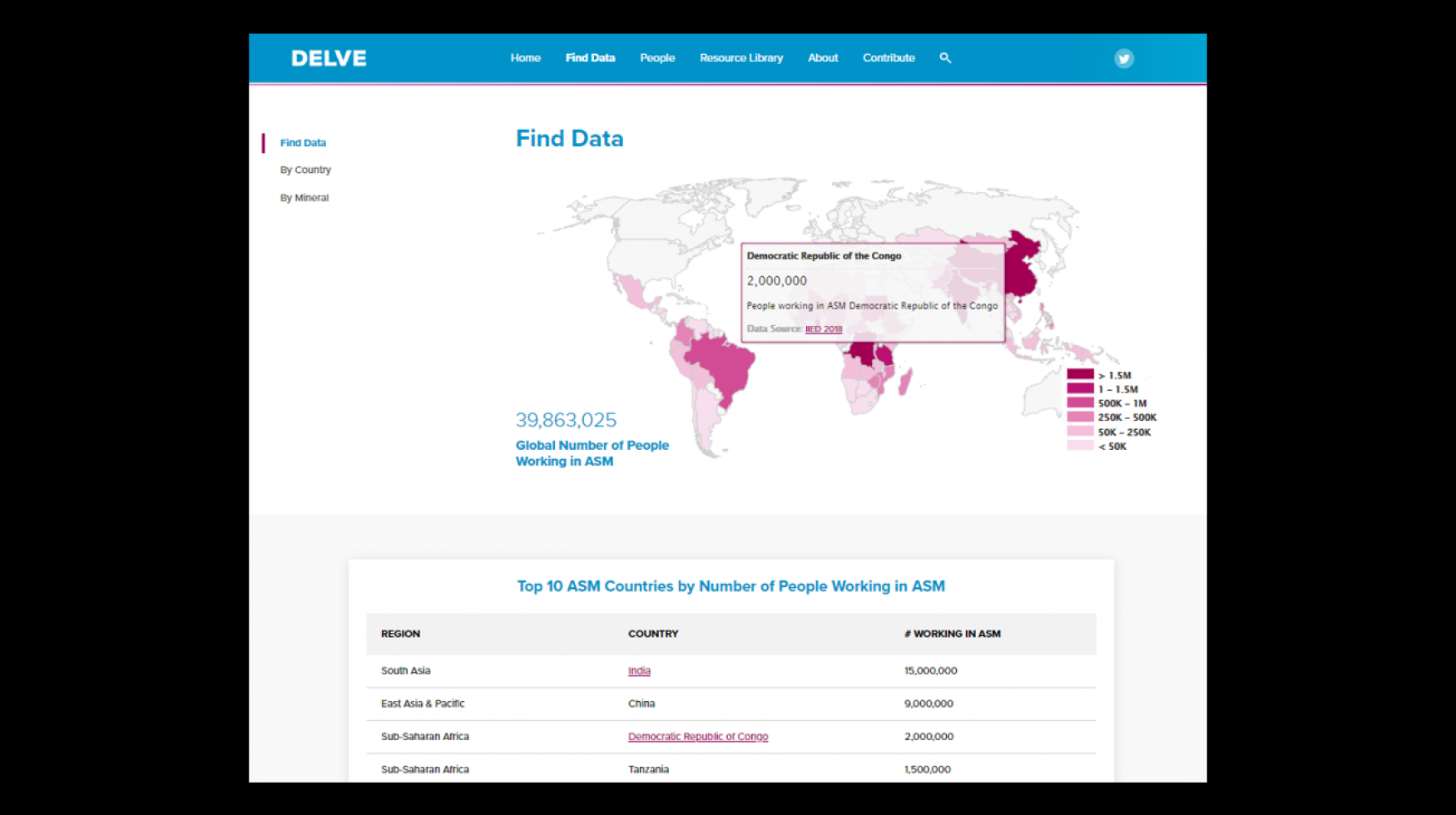 We are pleased to announce the official release of Delve available online today.
This is the full version of the Delve platform following the beta version that was released in April. As we continue to collaboratively build an artisanal and small-scale mining (ASM) baseline, we welcome all ideas for future features to add to the Delve platform and help connect the ASM community.
Delve allows users to:
Should you encounter any issues, please let us know. Your help is greatly appreciated as we continue to improve the platform: asmdatabase@pactworld.org